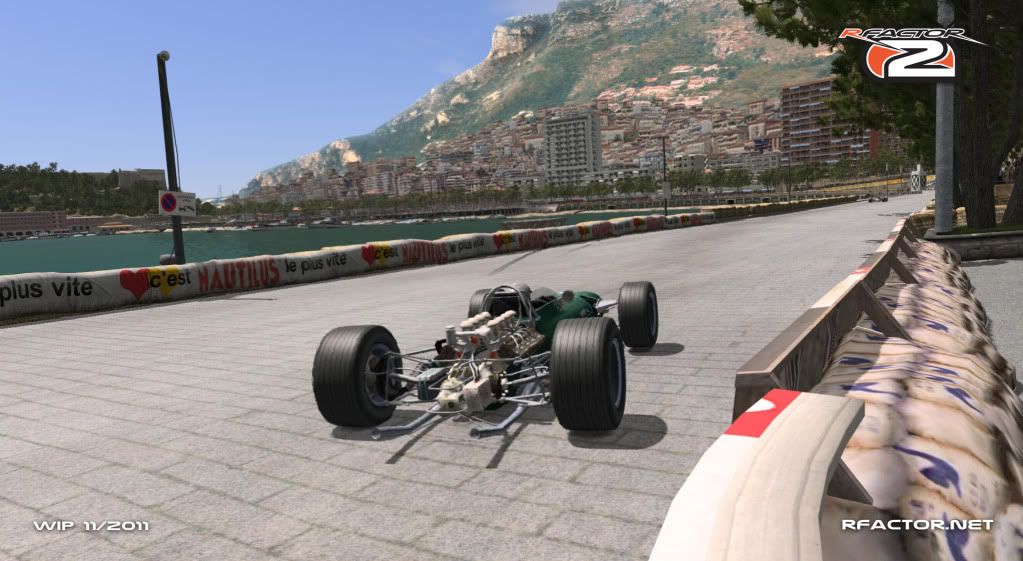 Image Space Incorporated has launched the open beta stage of their rFactor 2 simulation as interested sim racers can now give a content-limited version of the new title a try.
The beta version lets players sample most of the simulation's features and several content items, including the historic Spa Francorchamps & Monaco Circuits as well as modern machinery and tracks.
The beta version also comes with modding capabilities, allowing the rFactor 2 modding community to get accustomed to the new features rFactor 2 offers to content creators.
Included Content
Historic
1966 Brabham BT20
Spa-Francorchamps '66
Monte Carlo '66
Modern
Formula Renault 3.5
Renault Megane Trophy
Mills Metropark
Sepang International
Autódromo do Estoril
The beta version comes with most features of the finished version, ISI points out that some of the features are in different stages of completion, hence the beta status.
Features
Single Player
Multi Player
Developer mode
Development Tools
What Documentation we have for those tools to date (in the WIP state)
Rain
Wet/Dry track transition
Dynamic track elements (Groove/Marbles)
New Tire Model
New physics
New Collision
HDR (with other Post FX to come)
Access to beta updates and new/updated content as they become available
(Source: VirtualR)
Download rFactor 2 BETA