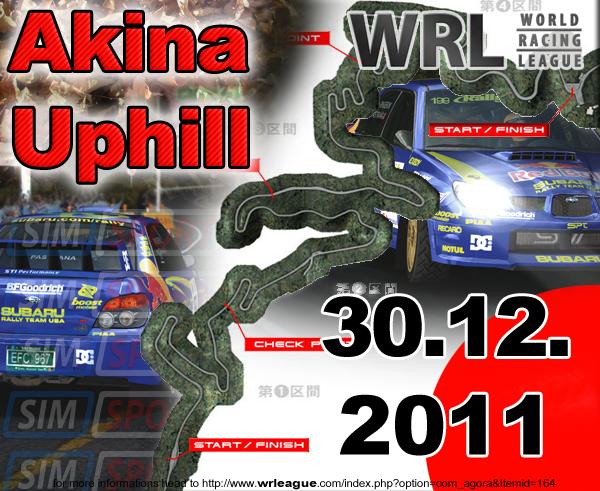 Join the New Year party on 30th December, climbing the Akina hill! Pick any Subaru car from 1995 till 2008, availible in the mod.
Download Subaru v1.23
,
v.124
(both required)
Download Akina Uphill & Downhill
Race day Schedule -Friday- (30.12.2012):
11am - sign-ups closed, admins will determine start positions
12pm - start positions determined and announced on forum
2pm - start of hillclimb race 1
3pm - start of hillclimb race 2 (start positions backward from race 1 results)
(drivers will be ordered to start 'the climb' in 2 minutes intervals)
If you don't like rallying then you still might want to join us for Endurance GT1 cars @ Sebring on January 7th. Put your name on the list
here
!