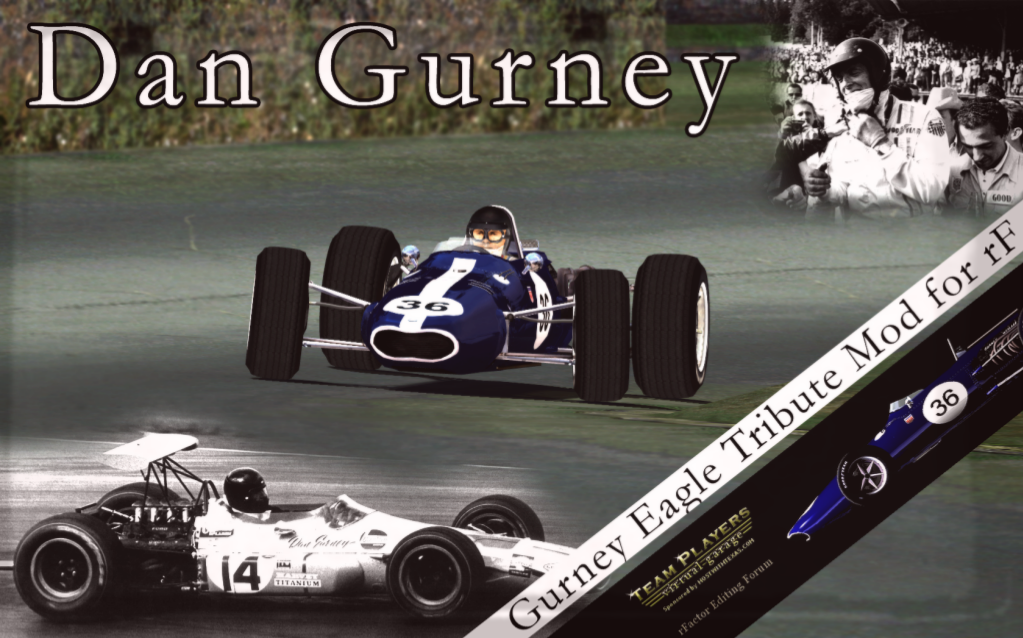 Over the last few months TPVG have been quietly working on tribute to Dan Gurney and his 1967 Eagle, wich they succesfuly released with a good feedback from the community.
This machine is one of the hardest formulas I've even driven and demands a good feeling to keep it straight on track. Once you feel the car, it becomes a real joy with a good track choice. You can feel the torque as if you were in a rocket, demands a good feeling for accelerations. You can see every little detail on the car aswell as the inside of the formula is very well done and attractive. Mod is complemented with lovely engine sounds and very inspiring new interface and menu.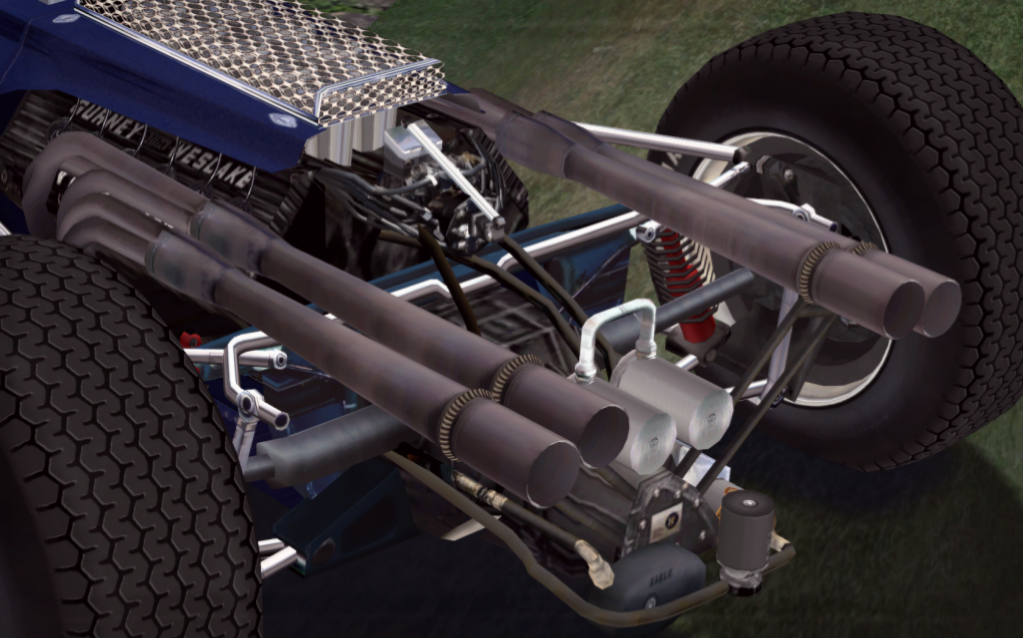 They were inspired to redo existing Eagle of their mod into the Spa version of this car and create a tribute to this beautiful machine and the man who created it. You can read the complete story in the intro of the Eagle Service Manual they have included in the mod. They included a folder in the mod called "EXTRA", wich includes "Eagle Service Manual."
Download Mirror 1
Download Mirror 2